We're excited to announce that SysArc will be sponsoring and exhibiting at the National Cyber Summit on September 21-22, 2022 being held at the Von Braun Center in Huntsville, Alabama.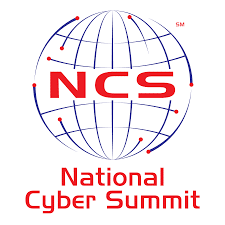 According to its website, The National Cyber Summit (NCS) is the nation's most innovative cyber security-technology event, offering unique educational, collaborative and workforce development opportunities for industry visionaries and rising leaders. NCS offers more value than similar cyber conferences with diverse focus-areas, premier speakers, and unmatched accessibility. Our core focus is on three things: education, collaboration and innovation.
The summit will welcome over 2,500 attendees and 122 thought-leaders who will be speaking on various topics within the cybersecurity industry. Notable speakers in the national security space include: 
Stacey Bostjanick

– Director of CMMC and CIO at the Department of Defense,

COL (Retired) Bryan Green – Commander of the US Army Corps of Engineers & ERDC

Rick Driggers

– Former Assistant Director for Integrated Operations for the Cybersecurity & Infrastructure Security Agency (CISA)

Brad Horton

– Chief, Security Initiatives Division, Supervisory Intelligence Specialist for U.S. Army Threat Systems Office (TSMO)

Lieutenant Colonel Nadine Nally

– Cyber Advisor to the Director Office of Net Assessment, Office of the Secretary of Defense
"We're really happy that the summit will feature so many experienced voices within the national defense space," says SysArc CEO, Tim Brennan. "Being there to hear from these thought-leaders is part of our commitment to be on the cutting-edge of cybersecurity within the Defense industry so that we can continue to offer superior cybersecurity and compliance services for our customers," he added.  
To date, SysArc has helped over 1200 DIB suppliers navigate the complexities of DFARS, NIST 800-171 and CMMC. We perform readiness assessments to help companies identify what they need to become compliant and provide the solutions to remediate compliance gaps efficiently as possible.
For more information about the event, please visit the National Cyber Summit's website here. If you have any questions about SysArc and our commitment to helping companies within the Defense industry with their cybersecurity and compliance needs, including CMMC, DFARS and NIST, please contact us here.