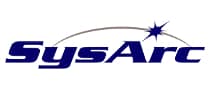 SysArc, a U.S. based Managed Security Service Provider, is proud to announce that it has partnered with email and file sharing encryption company PreVeil. This strategic move underscores SysArc's commitment to continually improve its cybersecurity offering for its customers, many of whom fall within the government sector or DoD supply chain.
PreVeil provides end-to-end encryption for email and cloud services, equipping organizations with the ultimate security for their data. With years of experience in serving aerospace and defense companies, PreVeil's comprehensive encryption offers a simple solution for complying with the encryption requirements in CMMC and other government regulations that companies in these industries must comply with.
Through this partnership, SysArc will continue to serve DoD contractors by offering quick, effective, and affordable solutions that enable them to comply with CMMC, DFARS, NIST 800-171, FISMA, and other required regulations and standards.
With the recent implementation of CMMC, SysArc understands the need for DoD suppliers to make immediate changes to their cybersecurity measures in preparation for an upcoming CMMC audit. That's why SysArc is determined to find and make accessible the most effective services and solutions for small to mid-size DoD contractors. SysArc consistently provides quick and affordable ways for companies to achieve compliance so they can continue to win Department of Defense contracts with less obstacles.
For more information about how SysArc helps DoD contractors implement NIST 800-171, as well as other controls, and effectively prepare for the upcoming CMMC audits, please visit this guide on CMMC Certification for DoD Contractors.