SysArc is proud to announce that CEO, Tim Brennan, will be presenting on the subject of DFARS Compliance and NIST 800-171 at AFCEA's TechNet Cyber 2019 Event on May 14-16, 2019. The event, which will take place at the Baltimore Convention Center, is designed to bring together military, industry and academia to discuss ideas and encourage progress and innovation in cyber security.
As SysArc has reported previously, the United States has mandated that any contractors who provide services to the Department of Defense must implement cyber security plans and procedures in accordance with the National Institute of Standards and Technology's Special Publication 800-171. SysArc's presentation entitled, "Navigating Cybersecurity Compliance for Small Contractors – How to Get Your Company DFARS/NIST 800-171 Compliant in 3 Easy Steps," is designed to guide contractors on how to implement those plans and procedures.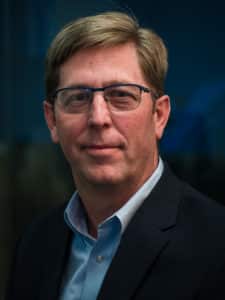 "Over the past several years we've helped DoD prime and subcontractors all over the United States comply with DFARS by implementing the NIST 800-171 cyber security framework within their organizations," says Tim Brennan. "Our presentation is designed to give them a clear understanding of what they need to do to quickly and affordably comply with DFARS so that they may continue to win contracts with the Department of Defense."
As a Managed Security Service Provider in Washington, DC, SysArc helps U.S. companies mitigate their IT risks with state-of-the-art cyber security plans and procedures. Since a large percentage of their clients were involved in the Department of Defense supply chain, SysArc was one of the early adopters of NIST SP 800-171. SysArc looks forward to bringing this wealth of knowledge and experience on the subject to TechNet Cyber 2019.
For more information about SysArc's services to help DoD contractors comply with DFARS, please see their DFARS/NIST 800-171 Compliance Services page.