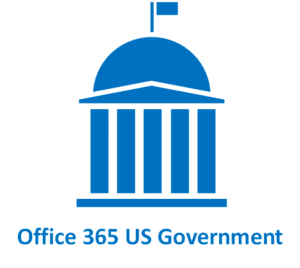 We're proud to announce that SysArc is now an approved AOS-G Partner for Microsoft Government Cloud, or GCC. The partnership allows SysArc to offer GCC and GCC High licensing to its private Department of Defense (DoD) customers as these organizations must purchase GCC licenses through an approved vendor. 
"Since the very beginning of DFARS in 2017, our team has been dedicated to helping our customers meet compliance requirements so they can continue to offer their products and services to the DoD without issue," says Tim Brennen, CEO of SysArc. "This approved partnership through Microsoft gives us the ability to provide more options as we help them navigate the complexities of CMMC and DFARS," he adds.  
What Is The Microsoft AOS-G Program?
The Microsoft Agreement for Online Services – Government (AOS-G) program was created so that commercial private organizations under 500 seats, such as DoD contractors subject to DFARS and CMMC, can purchase Microsoft Government Community Cloud (GCC) licenses.  
Are You a DoD Contractor Considering GCC for CMMC Compliance?
If you're a DoD contractor considering migrating your organization's data to Microsoft GCC or GCC High to meet CMMC compliance Level 2-3, feel free to give SysArc a call or request a consultation. We'd look to walk you through our processes for GCC Migration and CMMC preparation services. We've helped thousands of DoD contractors throughout the United States over the last several years navigate the complexities of DFARS 7012, NIST 800-171, 800-53 and CMMC.