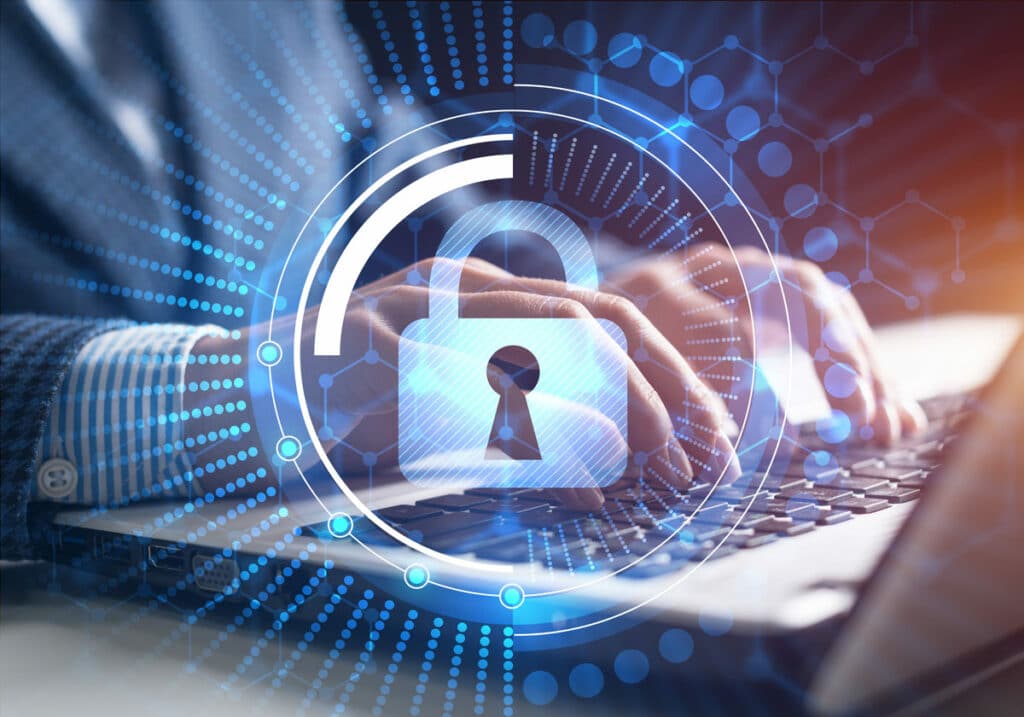 With the rising threat of cybercrime, cybersecurity is not a luxury; it's a necessity. Every business, regardless of size or industry, should prioritize developing a comprehensive cybersecurity plan. While creating such a plan takes effort and time, it's a critical investment in protecting your company's digital assets.
Whether you're an e-commerce business or a DoD contractor, you need to be prepared with a plan. Here's why.
What Is Cybersecurity Planning?
A cybersecurity plan outlines the measures a business will take to protect its digital assets from cyber threats. Key components of an effective cybersecurity plan include: 
Robust risk assessments

Clear protocols for responding to breaches 

Ongoing training programs for staff
The primary objectives are to shield sensitive data, maintain operational continuity, and comply with legal and regulatory mandates.
Evolving Cyber Threats That Put Your Business at Risk
The world of cyber threats is dynamic, with new dangers emerging daily. Daily might sound like an exaggeration but with the rise in Artificial Intelligence and Machine Learning, even people who are not adept at technology can now create malicious code.
And those who do have a hacking background will use AI to create more efficient attacks, such as through voice cloning or CAPTCHA-breaking.
Classic cyberattacks still reign supreme: ransomware, phishing schemes, and distributed denial-of-service (DDoS) attacks. By leveraging these methods, cybercriminals can access your system, steal valuable data, and hold it for ransom.
High-profile cyberattacks, such as the WannaCry ransomware attack in 2017 or the Colonial Pipeline in 2021, have crippled major organizations and caused significant financial and reputational damage. While these cases happened to larger businesses, small businesses are not immune to similar threats. 
4 Reasons Why Your Business Needs a Cybersecurity Plan
In an increasingly digitized world, the importance of a solid cybersecurity plan cannot be understated. Here are top four reasons why your business cannot afford to overlook this critical aspect.
1. Protection of Sensitive Data
In an era where data is akin to currency, safeguarding sensitive information has become paramount. For businesses, this means putting rigorous measures in place to protect both customer and employee information.
These details, often ranging from personal identification numbers to financial data, can be lucrative targets for cybercriminals. Without robust cybersecurity measures, businesses expose themselves to data breaches, where this sensitive information can be leaked or stolen.
Such breaches don't just lead to potential financial losses but also legal implications, especially when mandatory data protection regulations are involved.
2. Continuity of Operations
Cyber incidents, regardless of their scale, can cripple a company's day-to-day operations. Whether it's an invasive malware that's disrupting system functions or a ransomware attack locking out essential files, the impacts are significant. 
For example, 60% of small businesses that experience a data breach permanently shut down after only 6 months of the occurrence. 
Businesses must have a cybersecurity plan that focuses on mitigating these impacts. This means not just countering the threat but ensuring that the business can continue its operations with minimal disruption.
By emphasizing business continuity, companies can minimize the potential downtime and associated revenue loss from cyber incidents.
3. Legal and Regulatory Compliance
The digital age has brought with it a slew of data protection and privacy laws that businesses must follow. Among these are the Cybersecurity Maturity Model Certification (CMMC) and the Defense Federal Acquisition Regulation Supplement (DFARS).
These regulations set out clear guidelines for companies, especially those working with the Department of Defense, to ensure the security of their data. Navigating these laws isn't just about adherence; it's about understanding the potential legal consequences of non-compliance.
Penalties can range from hefty fines to a loss of business contracts, which makes it essential for companies to integrate these compliance measures into their cybersecurity plans.
4. Reputation and Trust Preservation
In a connected world, reputation is everything. Once a business suffers a cyber breach, restoring its reputation becomes an uphill battle, one that is very easy to lose. Customers, stakeholders, and partners want to be assured that their data is in safe hands.
A single incident can erode years of trust and loyalty built with these groups. Therefore, having a strong cybersecurity plan isn't just about prevention but also about preserving the integrity and trustworthiness of the business.
Companies that prioritize security not only safeguard their operations but also ensure that they remain reputable and trusted entities in their respective industries.
6 Elements of an Effective Cybersecurity Plan
If your business lacks a cybersecurity plan, you can get started now. Creating an effective cybersecurity plan involves incorporating various elements that cover all aspects of your business's digital operations. 
Here are six crucial components your plan should feature to ensure comprehensive protection against cyber threats.
1. Risk Assessment and Vulnerability Management
Risk assessment is the process of identifying and analyzing potential security threats to provide businesses with a clear understanding of their exposure.
Vulnerability management complements this by pinpointing weaknesses in systems that could be exploited. Together, they form the frontline defense that enables organizations to preemptively address and mitigate risks before they escalate into major issues.
2. Strong Access Controls and Authentication
Robust access controls ensure that only authorized individuals can access critical business data to safeguard it from potential internal and external threats. Coupled with advanced authentication measures, like multi-factor authentication, businesses can add multiple layers of protection, making unauthorized access exponentially more challenging.
3. Regular Security Training and Awareness
The human element is often the weakest link in cybersecurity. Through consistent security training and awareness programs, businesses can equip their staff with the knowledge and tools to recognize and avoid cyber threats. Businesses can turn employees into fighters against cybercrime.
4. Incident Response and Recovery Procedures
Even with the best precautions, incidents can occur. Having a well-defined response and recovery procedure ensures that businesses can act swiftly during a cyber incident, which can minimize damage and restore normal operations. These procedures, when tested and refined regularly, provide a blueprint for action during crises.
5. Data Backup and Disaster Recovery Plans
Data is invaluable in today's business landscape. By ensuring that data is regularly backed up and having a disaster recovery plan in place, businesses can restore operations swiftly after data loss events, be it from cyberattacks, system failures, or natural disasters.
6. Partnering with a Managed Service Provider
Managed Service Providers (MSPs) bring expertise and resources that many businesses may lack in-house. By partnering with an MSP, organizations can leverage specialized knowledge, tools, and strategies tailored to their needs. MSPs provide a comprehensive and up-to-date cybersecurity posture.
With a proven track record of delivering top-tier security solutions, SysArc ensures businesses, especially those collaborating with the DoD, are not only compliant but thoroughly protected. Leveraging SysArc's expertise means accessing the latest in security technologies and methodologies, tailored specifically for your business needs.
SysArc Gives Mid-Size Businesses Access to Enterprise-Level Security
Mid-Size businesses often face the challenge of limited budgets for advanced cybersecurity technology. However, typical MSPs are limited in what they can provide when it comes to cybersecurity. Fortunately, at SysArc, we specialize in cybersecurity and offer the latest security solutions at prices mid-size businesses can afford.
With a history of protecting their DoD clients using top-tier security measures, we are the trusted partner you need. And with services like a Virtual Chief Information Security Officer (vCISO service), SOC Services, vulnerability scans, and more, we provide a comprehensive end-to-end security solution.
Are you ready to fortify your business's defenses? Schedule a free consultation with us today and invest in a secure future.