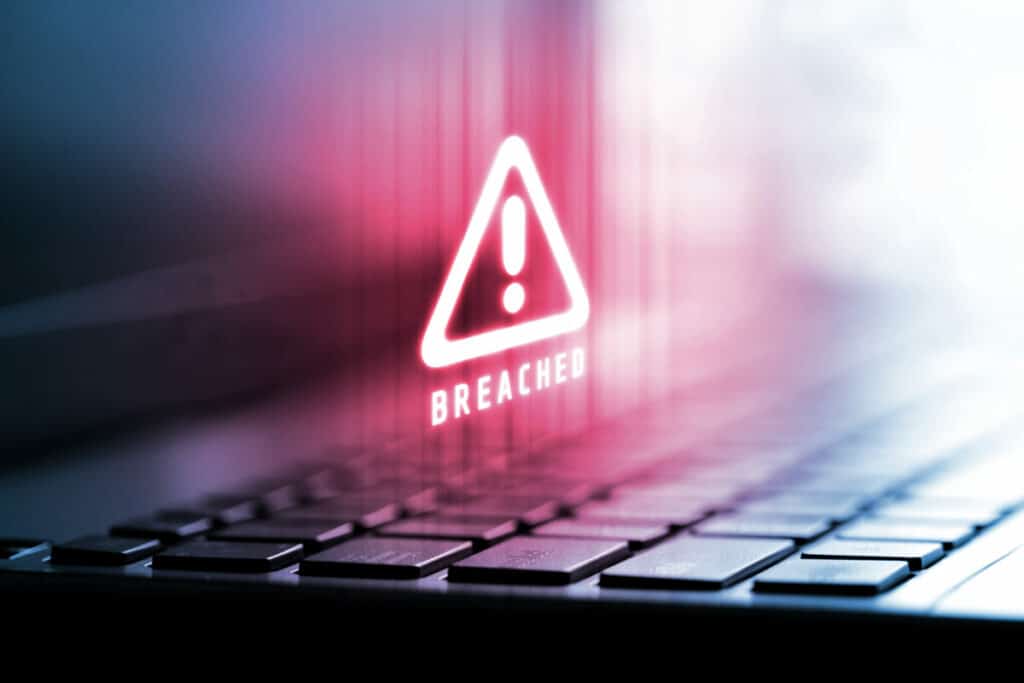 In a time defined by the surge in cyber threats and the digitalization of businesses, the role of an IT service provider is paramount. These entities don't merely manage your IT infrastructure; they're also the protective shield guarding your business against cyber adversaries. But how do you know whether your service provider is genuinely defending your interests?
Although many IT providers position themselves as security experts, the truth is that not all of them are truly qualified to provide comprehensive security solutions. Because no two businesses have identical IT needs, it's important to do some research and find an experienced IT service provider who can help you protect your business from cyber threats.
This resource includes everything you need to find out if your current IT service provider is truly offering your business the protection it needs.
Warning Signs Your IT Service Provider Might Not Be Protecting Your Business
Are there indicators that your business's digital security isn't in the best possible hands? These red flags are vital to look out for as you interact with your IT service provider.
Lack of Communication
Effective communication is the backbone of a strong partnership, especially when it comes to IT security. When there's inadequate reporting on security incidents, businesses are left in the dark unaware of potential vulnerabilities or breaches.
Furthermore, limited transparency in a provider's security practices can create a wall of mistrust. If your IT service provider isn't openly sharing information about the measures they're taking, or if they're omitting details about potential threats, it could indicate a lack of comprehensive security oversight or worse, an attempt to hide shortcomings.
Outdated Technology and Practices
The cyber realm evolves at an unprecedented rate, and, with it, the threats that businesses face. An IT service provider that fails to adopt modern security solutions is leaving your business exposed to a myriad of contemporary threats.
Additionally, reliance on obsolete or unsupported software is not just a sign of complacency but a glaring red flag. Such software often lacks the security patches needed to counteract newer threats and makes them vulnerable entry points for cyber attackers.
Insufficient Backup and Recovery Plans
Data is often termed the "new oil" for businesses. Hence, its protection, backup, and recovery are crucial. If your IT service provider lacks a comprehensive data backup and disaster recovery strategy, the potential fallout from data loss or breaches becomes astronomical.
And it's not just about having backup systems; it's also about testing them. Inadequate testing of these systems could mean they malfunction when you need them most. A robust backup system is only as good as its latest successful test.
Reactive Instead of Proactive Approach
In the world of IT security, prevention is always better than cure. Service providers that address security issues only after they arise are perpetually playing catch-up. This reactive approach leaves businesses vulnerable to the initial onslaught of attacks.
Moreover, the absence of a well-defined incident response plan signifies a lack of preparedness. Such a plan is vital in guiding the immediate actions post a security breach. With an incident response plan in place, your business could minimize damage and experience a swift return to normal operations.
The 4 Signs of an Effective IT Service Provider
Let's delve into the four major indicators that signify an effective IT service provider. These characteristics will guide you in assessing whether your current provider is sufficiently safeguarding your business.
1. A Proactive Approach to Security
An effective IT service provider doesn't merely react to threats; they actively anticipate and prepare for them. A proactive security strategy entails constantly updating security measures to counteract new and evolving threats.
This requires an ongoing commitment to research, learning about potential vulnerabilities in the infrastructure, and putting measures in place even before a threat materializes. 
By staying one step ahead, these providers ensure that your business's digital assets are shielded from potential breaches to ensure business continuity and safeguard sensitive data.
2. Robust Data Encryption
In the digital age, data is invaluable, and its protection is paramount. An effective IT service provider will prioritize the use of advanced encryption protocols. This not only encompasses encrypting data when it's in transit (being sent or received over the internet) but also when it's at rest (stored on servers or databases).
Implementing data encryption ensures that even if malicious entities were to gain access to the data, decoding it would be an insurmountable challenge. This two-pronged encryption strategy guarantees the protection of sensitive customer information and critical company data that adds an essential layer of security.
3. Comprehensive Network Monitoring
Continual vigilance is the key to cybersecurity. An efficient IT service provider employs comprehensive network monitoring tools and techniques.
This means that the network is under constant surveillance and scans for any anomalies or suspicious activities. With real-time monitoring and advanced threat detection systems, any irregularities are quickly identified, assessed, and acted upon.
This rapid response capability can often mean the difference between a minor IT hiccup and a major data breach. The immediate identification and mitigation of potential threats ensure business operations remain uninterrupted and secure.
4. Employee Training and Awareness
Despite advancements in technology, human error remains one of the most common vulnerabilities exploited in cyberattacks—90% of cyberattacks can be traced to human errors. Recognizing this, top-tier IT service providers prioritize ongoing cybersecurity training for all staff members.
Such training sessions keep employees updated on the latest threats, the potential consequences of breaches, and best practices to avoid them. An informed team, well-versed in the nuances of cybersecurity, is an invaluable asset in the fight against cyber threats and fortifying your business's digital defenses.
What Do You Risk with Inadequate IT Security?
Inadequate IT security can pose severe risks to your business—from financial losses and damaged reputation to regulatory penalties and loss of customer trust. Understanding these risks can underscore the importance of partnering with a competent IT service provider who prioritizes your business's digital safety.
You Face Paying for the Cost of Cybercrime
From cryptocrime to ransomware, the impact of cyberattacks can be crippling. IBM calculated the average cost of a data breach (including lost business, detection and escalation, notification, and post-breach response) to be $4.45 million USD in 2023.
The cybercrime market is expected to grow 15% year over year for the next three years, meaning the $4.45 million figure will keep climbing.
You Face Paying for Reputational Damage
Paying for cybercrime is crippling, but there is nothing more devastating than losing the trust of your customers. According to Kaspersky, "The average cost of brand damage caused by a single incident was approximately $8,000 for small and medium-sized businesses, and $200,000 for enterprises." 
A data breach can have long-term implications for a business's brand equity.
You Face Loss of Revenue or Paying Fines for Breaches in Compliance Regulations
In some cases, companies may be liable for non-compliance with data privacy regulations such as the following:
DFARS

CMMC 2.0

FISMA

GDPR

CCPA

HIPAA
Many of these compliance regulatory bodies provide guidelines and recommendations for helping businesses avoid data breaches. Your IT service provider should be familiar with varying regulations and create plans to help you meet compliance regulations.
You Need to Invest in Security Measures to Secure Your Business
In today's digital age, IT security is no longer optional but an integral part of any successful business strategy. By entrusting the right IT service provider with your company's cyber defenses, you are taking a step in the right direction to protect your digital assets and secure the future of your business.
Take These Steps to Ensure Your IT Service Provider Is Protecting Your Business
Now that you know what you should expect from your IT partner, what can you do about it? These four steps can help you open conversations with your current provider and improve the service they offer. 
However, remember that they might not have the tools and capacities that you need. In that case, it's best to switch providers with the right credentials.
1. Open Communication and Regular Updates
Consistent communication is vital. Ensure your IT service provider actively keeps you in the loop with regular updates.
2. Request for Security Documentation
Documentation provides proof of your provider's security measures. Always request this to verify their claims and gauge the robustness of their security framework.
3. Evaluation of Security Measures
A regular review of the security protocols in place is essential. Regularly evaluate the provider's security measures to ensure that they're up-to-date and aligned with current cyber threats and compliance regulations.
4. Collaboration for Incident Response Planning
Proactive planning is key. Collaborate with your provider to develop a clear, actionable plan for any security incidents for swift and efficient responses to potential breaches.
Are You Looking for a Comprehensive Security Provider? Trust SysArc
While many general MSPs offer a baseline of security, they often lack the high-end, advanced solutions that specialized firms like SysArc provide. SysArc, for instance, has pioneered the implementation of cybersecurity requirements for our DoD contractor clients since 2017 when DFARS first became law.
This means that when you partner with SysArc, you're equipping your small business with the enterprise-grade security that larger corporations invest heavily in. For a robust defense against cyber threats, book a free consultation with SysArc today. 
Your business deserves to be protected against threats.