About the Maryland Defense Cyber Security Assistance Program
The Maryland Defense Cybersecurity Assistance Program (DCAP) provides funding and assistance for Defense Contractors to comply with the DFARS and NIST 800-171 Standards for cybersecurity. The program, which provides funding and resources for companies to comply with the cybersecurity standard, is funded by the Department of Defense's Office of Economic Adjustment (OEA) through the Maryland Department of Commerce and is being coordinated by the MD MEP.
Defense contractors in Maryland generate more than $57 Billion in economic impact and the DCAP program will help these contractors comply with the Federal regulations necessary to continue providing services to the Federal Government.
Available Grants
$2500 for Gap Analysis
DCAP has funding available to reimburse $2,500 of the cost for the NIST 800-171 Gap Analysis.
$5,000 for Consulting Services
DCAP has funding available to reimburse $5,000 of the cost for NIST 800-171 technical assistance and remediation
$3,000 for Tools, Hardware, & Software
DCAP has funding available to reimburse $3,000 of the cost for NIST 800-171 tools, hardware, and software.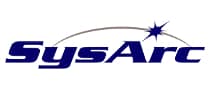 SysArc NIST 800-171 Compliance Solution
DoD Prime Contractors: We can setup a 3rd party validation service for your supply chain that includes a compliance Assessment against the NIST 800-171 controls for your subcontractors with a resulting risk score and remediation recommendations to get them to compliance.
DoD Subcontractors: We have developed a low-cost solution to help small subcontractors get compliant quickly and stay compliant without breaking the bank.